Easy installation
In a few minutes you can install and start using your own speed test server within your company.
Maximum compatibility
You can do the tests from your PC, Laptop, Smartphone and any device that has a web browser.
Responsive Design
Your design will look great on all devices where you use it.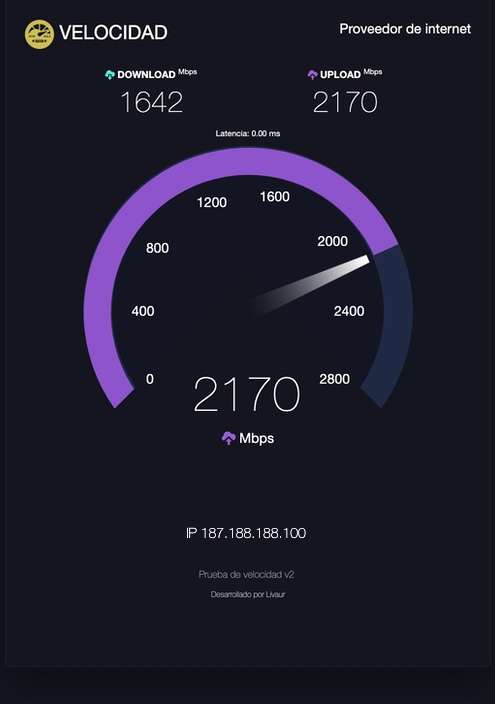 Speed test server requirements
You will need to have the following items available on your computer:
Installation instructions
Click on the following link to see the installation instructions Instructions .
Speed Test Server v1
If you want version 1, click on the following link of the speed test server .
About us

COMPUTER NETWORK CONSULTING
We analyze, design, configure and support ISP and business networks.
MEANS OF CONTACT
Cuitláhuac #10
San Martín de las Pirámides
Estado de México
Customer service
Facebook Messenger: Mensaje a @livaur
Mobile: +52 56 2436 5232
Phone: 594 108 1283